'When graphic design meets marketing'
If you have already looked at our graphic design and marketing page you will appreciate the importance we place on both the services available to you. Good creative design warrants inspired marketing and when a logo design is achieved we can then research and develop branding opportunities.
So, let's start with logo design. A well designed logo has to be one you are happy and confident with, this one simple piece of artwork is how your clients and yes, your competition, will perceive your company in the market place. Your logo will need to attract and be readily identifiable, the shape, the colours and overall appearance will all aid branding consistency.
OK, you now have a good logo, so that's your brand, right? Well, yes, but it's just the start. Brand management is a fundamental piece of your marketing communication and needs a concentrated approach to prevent straying away from your corporate identity. In simple words everything you produce is an opportunity to display your brand/logo.
If you which to discuss branding strategies and objectives please feel free to contact us.
Plus, we can help you if your logo or design or branding is looking a bit dated and tired, rebranding could be the answer and what a great way for a marketing opportunity.
'You have to learn the rules of the game and then you have to play better than anyone else'.
Albert Einstein
Branding Design Case study #1
I was asked to design a logo for a new Government funded organisation where a walk-in help centre has been created for War veterans, to help them with various issues. The centre is based in the Guild Hall arcade in Preston.
Here is the solution to the brief and the description of the logo and why I chose the final format -
"It needed to convey a very strong image to reflect the attitude of the organisation that they mean business and they WILL get things done which will reinforce the positive. The use of the flag, besides the obvious reminder that everything was done for Queen and Country, also acts as a visual trick to soften the main section of the logo, whereas before, it was too strong an image, pushing it to brutal. The crown is an important element as it will give 'customers' confidence of the legitimacy of the project, that they have official backing and also portrays familiarity as it is an image used throughout the armed forces."
Branding Design Case study #1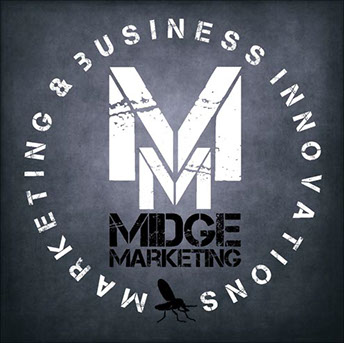 Design brief to come up with new corporate identity for marketing company, based in Midge Hall, Leyland, hence the name! Decided to go for the obvious for the icon, but overall theme to be contemporary industrial.
Branding and logo portfolio
10 Briery Hey, Bamber Bridge, Preston, Lancs. PR5 8HU
t: 01772 337599 • m: 07982 402 999 • f: 0871 256 4049
e: robin@northernstudios.co.uk